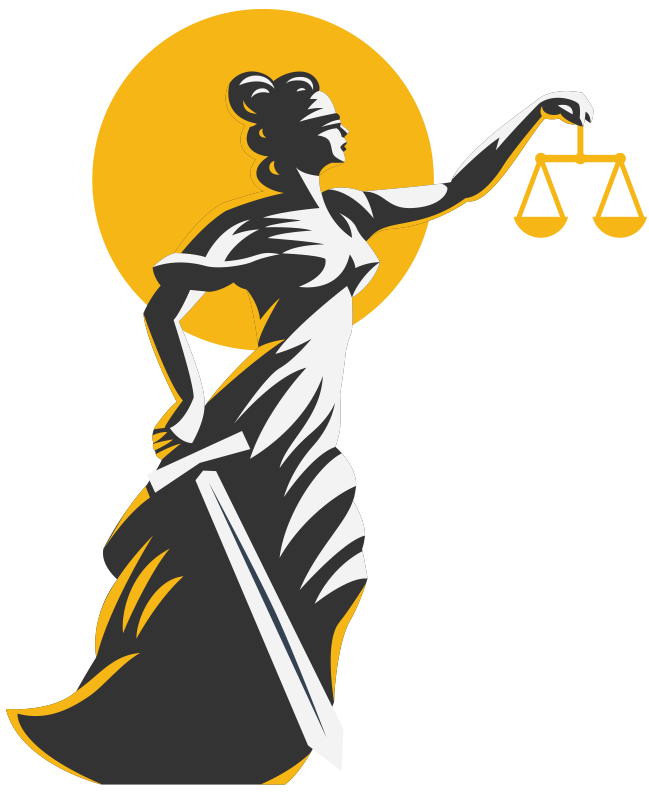 Welcome to Duncan & Associates
Duncan & Associates, PLLC is a full service law firm serving Southwestern Michigan providing a wide range of legal services by lawyers who act with integrity and possess the expertise and commitment to get the job done right in a high quality and cost effective manner.
The legal team at Duncan & Associates, PLLC provides a broad range of services in family-related legal matters. Commonly handled cases include divorce, child custody and visitation rights, child support, spousal support (or alimony), and personal protection orders / domestic violence cases. Family law matters also include special proceedings involving children such as adoption, guardianships, paternity (establishing a legal father for a child) and child protective proceedings (abuse/neglect cases).
We have the expertise to provide clients with choices in managing difficult legal and financial decisions that also have an emotional component and we have the skills to vigorously pursue your objectives while also addressing each client's unique challenges.
A trust involves a fiduciary relationship between the party establishing the trust (the trustor) who gives his or her property to a third party (the trustee) who will then hold the property for the benefit of another person (the beneficiary). Trusts are established to preserve assets and ensure distribution according to the trustor's wishes. Trusts can be good vehicles to handle family land (like family farms or lake property) and to care for incapacitated beneficiaries.
Duncan & Associates, PLLC's attorneys can provide you with the information you need to make an informed decision concerning a trust. Trusts are not one size fits all and trusts are not the best choice for everyone. A good estate planning attorney can look at your situation and make recommendations as to whether a trust would be a good choice for you.
The attorneys at Duncan & Associates, PLLC provide a full range of criminal defense representation. Criminal defense attorneys assist people being investigated for or accused of criminal activity before, during, and after arrest. Know your rights – be sure to exercise your right to remain silent – don't speak to anyone except for your attorney if you are being investigated for or accused of criminal activity because anything you say can be used against you.
 Our attorneys will ensure a fair process as well as the police and prosecuting attorney's compliance with all applicable laws. Our attorneys handle a wide-variety of cases ranging from infractions (speeding tickets, etc.) to misdemeanors (less serious crimes such as driving on a suspended license) to felonies (more serious crimes such as assault with a dangerous weapon or manufacturing/trafficking drugs).
Duncan & Associates, PLLC has trained mediators who can facilitate settlement of your legal problem. Mediation can be used before, during, or after cases have gone to Court. As a neutral third party, a mediator helps parties focus on the issues and find the common ground. Instead of being told by the Court or a Judge what is going to happen, the parties control the outcome giving much more flexibility to provide for each person's unique needs. Mediation is a private and confidential process. It is common for judges to order cases to mediation before a trial can be held to give parties the opportunity to decide for themselves the outcome in their case.
We have skillful and trained mediators to provide you with options other than litigation for resolving your legal problem.
The legal team at Duncan & Associates, PLLC is skilled at helping you avoid the costs and pitfalls involved with Probate. Probate is the legal process for distributing assets to heirs and beneficiaries as well as paying off debts owed to creditors at the time a person dies. When someone dies, a Will or Trust may determine what happens. If there is no Will or Trust, then the state's intestate succession laws apply and provide a hierarchy for who gets what. Probate can involve court proceedings or probate can be handled informally outside of Court.
Duncan & Associates, PLLC's attorneys can make it easier for you to deal with the legal complications that come when a loved one passes away by exploring your options for taking care of identifying, collecting, and distributing assets as well as handling creditors.
BUSINESS AND REAL ESTATE LAW
The legal team at Duncan & Associates, PLLC can help you in the highly specialized area of business and real estate law. Our attorneys can help you with the full spectrum of business and real estate transactions and litigation including helping you choose the right entity for setting up your business (LLC, PLC, corporation, etc.), formation of your business entity including compliance with all state formation laws, business transactions, contract negotiations, drafting of purchase agreements, land contracts and other related documents, deed preparation, representation at real estate closings, landlord tenant negotiations and litigation as well as business and real estate litigation including quiet title and riparian litigation.
ESTATE AND HEALTH CARE PLANNING
The legal team at Duncan & Associates, PLLC provides a broad range of estate planning services. Estate planning is the process during your lifetime of anticipating and arranging for what happens when you become incapacitated or die. Commonly handled matters include preparation of a Will (a document that determines what happens to your assets and debts when you die), a Power of Attorney (a document that allows you to name others to act for you if you are unable to act), and a Designation of Patient Advocate for Health Care (a document that allows you to name someone to make health care decisions for you and to have access to records others normally cannot access because of HIPPA). Parents also routinely have Parental Powers of Attorney prepared to provide others with authority to care for their children if they have to be away from their children because of work, travel, or military service.
Our dedicated team can help you meet whatever your current estate planning needs may be while also working with you throughout your lifetime as your needs change.
Duncan & Associates, PLLC has a passion for legal work involving animals. Our attorneys can help you with cases involving animal cruelty, bites and attacks, ordinance violations (dog at large, etc.), service animals, custody issues, landlord tenant disputes, discrimination, purchase disputes, estate planning for care of your pets after your death, and disputes among breeders.
The lawyers at Duncan & Associates, PLLC care about the protection and safety of animals and your safety and protection from dangerous animals. Let us know how we can assist you in this area.
Duncan & Associates, PLLC is a debt relief agency. We help people file for bankruptcy relief under the Bankruptcy Code. We have a full service bankruptcy team to help you decide if bankruptcy is the right choice for you and if it is to help you get your bankruptcy done right, from start to finish. Bankruptcy is a legal process where qualified individuals and businesses can get a "fresh start" by getting their debts "discharged" or wiped out by the bankruptcy court.
Let our knowledgeable team review your situation with you to see if bankruptcy is a good option. Our attorneys will be with you every step of the way if you decide to file for bankruptcy and will assess your situation, provide legal counsel, draft necessary documents, represent you at all hearings or mediation sessions, and obtain finalization of the bankruptcy process.
Fill out the form below, we will get back you soon.
Have Questions? Ask Your Lawyer
(269) 782-9895