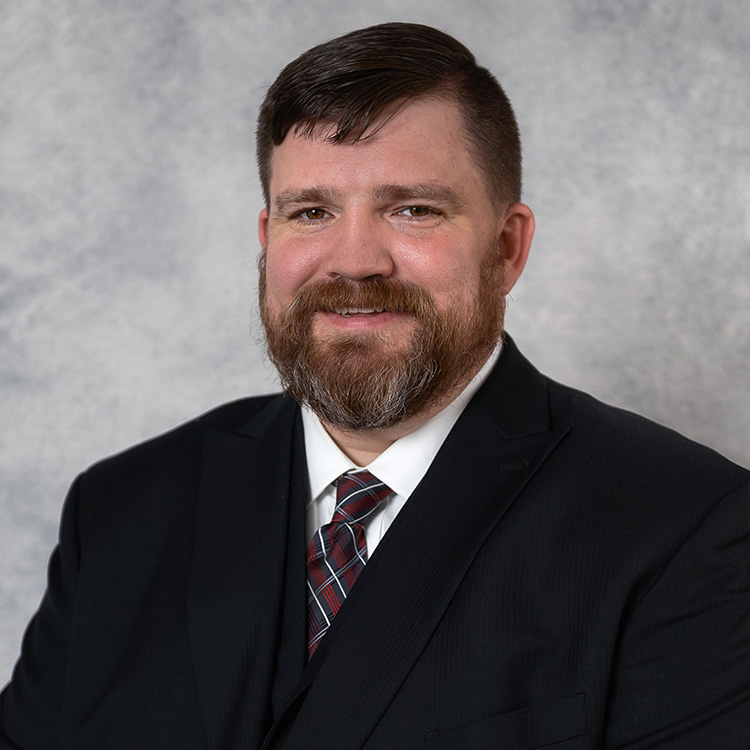 Nicholas Hogue
Attorney - Mediator
About
Attorney | Collaborative Attorney | Of Counsel, Duncan & Associates, PLLC in Southwest, Michigan
Nicholas R. Hogue is committed to being your neighborhood attorney. He believes that a great attorney must be approachable, diligent and hardworking. He works with clients to inform, educate and counsel them through their legal concerns and questions, ensuring their needs, and the court's requirements, are met.
Attorney Hogue joined Duncan & Associates, PLLC as Of Counsel in the Spring of 2018. He received a Bachelor of Business Science degree in computer information systems from Ferris State in 2008, and a Juris Doctorate from Western Michigan University Thomas M. Cooley Law School in 2016. He has gone on to complete a Master of Law in Corporate Law and Finance from Cooley Law, which he anticipates receiving in 2019. Nicholas has also completed training as a civil mediator and collaborative practice attorney, as well as attending continuing legal education events. He also has a Professional Research Certificate from Lexis Nexus.
All that education ensures that he can serve clients' needs from the moment they contact the firm. He will stand beside plaintiffs and defendants in court, prepare legal arguments for the court, and work with parties to negotiate a favorable settlement.
A resident of Niles, Michigan, Nicholas is a movie enthusiast, enjoying everything from "A Trip to the Moon" released in 1902, to the latest blockbusters. He is a former Marine and currently continues to assist fellow veterans in the West Michigan Veterans Treatment Court. Nicholas also serves as the Community Chair of the Young Lawyer's Section of the Kent County Bar Association.
Nicholas is also a father of two young children. He believes, as neighbors, we strive to build a better world not only for our children but our fellow neighbors. He uses his legal training and collaborative process certifications to help clients live up to those ideals. He is committed to helping his clients resolve their legal concerns effectively, with respect and dignity for everyone involved.
Education
Bachelor of Business Science, Computer Information Systems, Ferris State University
Juris Doctor, Western Michigan University, Thomas Cooley School of Law
Master of Law, Corporate Law and Finance, Thomas Cooley School of Law, pending
Leadership, Membership & Honors
Berrien County Bar Association, Member
Cass County Bar Association, Member
Kent County Bar Association, Member
Young Lawyer's Section of the Kent County Bar Association, Community Chair
Southwestern Michigan Estate Planning Council, Member
Western Michigan Veterans Treatment Court
I enjoy being able to help clients realize that there are always options to any dire circumstance.
– Nicholas R. Hogue, Of Counsel Attorney, Duncan & Associates, PLLC